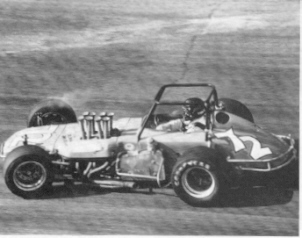 BUBBY JONES AT WINCHESTER
THIS KIDS, IS KNOWN AS "PLOWING"
MY NEW SITE!! CHECK IT OUT!!
MIKES VINTAGE OPEN WHEEL SITE
RACIN FOOL A COOL SITE WITH LOTS OF MIDGET ACTION!
THUNDER AT THE GROVE LISTEN TO THE RACES AT THE GROVE-LIVE! STARTS AT 2:00 TILL THEY GO NIGHTS-THIS IS VERY COOL!!! JUST CLICK ON AND YOUR THERE!
T-DOGS HOME PAGE MY SON CHRIS' HOMEPAGE-HE'S ONE HECK OF A GITTAR PICKER!

FreeServers.com Build your own site!( i did!)
Luthers racing page Fantastic super site! Great links too!
Retro Rockets Dan Nielsons site is the greatest! Great photos and links!
Jakes Home Page Jake has a neat site with all kinds of local and national pics-in that nostalgic vein. Lots of links too!
Hoseheads THE number #1 sprint car site.lots of pics,news and links.
Dirt Trackin One of the best Central Pa. Photo sites-you'll love it!
JIMMIES OLD TIME RACING PHOTOS Talk about a cool site!Jimmy has lots of nostalgic photos and links-CHECK IT OUT-YOU'LL LOVE IT!
PINNERS B&G SUPER PAGE A GREAT SUPERMODIFIED SITE -EXCELLENT PICS AND LINKS
Williams Grove Home Page Keep-up on the Grove!